Sausage Meat
Sausage meat has more flavour than mince, and without skin, it's a fast pizza topping.
Description
CODE
PRODUCT DESCRIPTION
CARTON CONTENTS
PALLET CONFIGURATIONS
CTN. PER LAYERS
NO. OF LAYER
FZSM
Frozen Sausage Meat
5kg bulk
10
10
COOKING GUIDELINES:
FOR BEST RESULTS USE STIR FRY.
PRODUCT MUST BE COOKED BEFORE CONSUMPTION.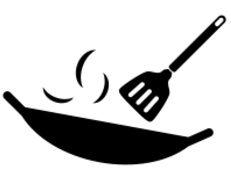 STEP ONE: To remove meat from the casing, cut down the side of each sausage. Peel back casing and squeeze out the meat.
STEP TWO: Cook the meat in the same way as mince: using a wooden spoon to break up the lumps until it's browned.
STEP THREE: Spoon meat over the sliced cheese. Top with remaining ingredients then bake until cheese melts and base is crisp.
NUTRITION INFORMATION
Servings per package:
50
Serving size:
100g
Average Quantity per servings
Average Quantity
per 100g
Energy
kj
1459
1459
Protein
g
20.9
20.9
Fat, total
g
30
30
– saturated
g
12.5
12.5
Carbohydrate
g
0.0
0.0
– sugars
g
0.0
0.0
Sodium
mg
32
32
COUNTRY OF ORIGIN: 100% New Zealand Beef
STORAGE REQUIREMENT:
Product must be stored between 0ºc and 4ºc if fresh and below -18ºc if frozen.