Beef Mince
Quick, easy and affordable to make, beef mince is a versatile ingredient.
Find easy beef cottage pie, spaghetti bolognese, beef burgers and meatball recipes.
Description
CODE
PRODUCT DESCRIPTION
CARTON CONTENTS
PALLET CONFIGURATIONS
CTN. PER LAYERS
NO. OF LAYER
FZBM
Frozen Beef Mince
5kg bulk
10
10
COOKING GUIDELINES:
FOR BEST RESULTS USE STIR FRY.
PRODUCT MUST BE COOKED BEFORE CONSUMPTION.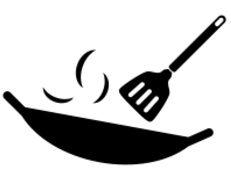 STEP ONE: Add a dash of oil to a hot pan and then add mince
STEP TWO: Stir to ensure the mince does not stick to the pan and that it browns evenly.
STEP THREE: If it begins to stew and water gathers in the bottom of the pan the mince will taste like it has been boiled ~ take the mince from the heat and strain away the liquid.
STEP FOUR: Reheat the pan with a further dash of oil and return the drained mince to the pan to begin the browning process again. Your final dish will have more flavour and a nicer colour.
NUTRITION INFORMATION
Servings per package:
50
Serving size:
100g
Average Quantity per servings
Average Quantity
per 100g
Energy
kj
1136
1136
Protein
g
23.2
23.2
Fat, total
g
20.0
20.0
– saturated
g
8.3
8.3
Carbohydrate
g
0.0
0.0
– sugars
g
0.0
0.0
Sodium
mg
34
34
COUNTRY OF ORIGIN: 100% New Zealand Beef
STORAGE REQUIREMENT:
Product must be stored between 0ºc and 4ºc if fresh and below -18ºc if frozen.